Porcelain veneers are thin shells of ceramic that bond directly to the front surfaces of the teeth. They are an ideal choice for improving your smile and have become increasingly popular due to their simplicity and versatility.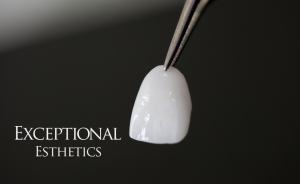 Placing custom veneers requires a high degree of technical skill as well as attention to cosmetic detail.
Now patients can have beautiful, newly aligned, straight teeth in as few as two visits. Veneers can make a dream smile come to life, an amazing smile makeover.
In the experienced hands of our cosmetic

dentists, these thin,
natural-looking porcelain shells cover existing teeth—to close gaps, to change color, to lengthen
and to properly align teeth. It can be almost like instant orthodontics!
Our custom porcelain veneers—made with the
finest new, advanced-grade, porcelains—create the opalescence, brightness and natural shape that improve a smile naturally, while lasting for many years.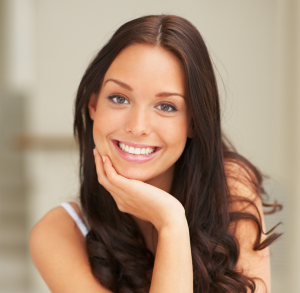 With our in-office Zoom whitening system, many patients first lighten their teeth, and then the dental veneers are matched to the lighter color of thenewly brightened teeth.