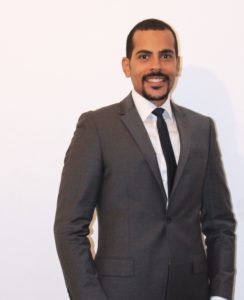 Dr. Islam A. Shalash graduated with honors from the faculty of dentistry, Cairo University in 2005.
In 2011 he obtained his Master's Degree in Endodontics from Cairo University.
He then completed his Clinical PhD Course in 2016 in one of the most advanced branches of dentistry which is Laser Dental Treatment also at Cairo University.
In 2017 Dr. Islam obtained the Highest Dental Distinction from the Royal College of Dental Surgeons in the United Kingdom, which entitles Him to use the prestigious academic title Member of The Royal College Of Surgeons in Restorative Dentistry.
Currently Dr. Islam is an Assistant Lecturer/Researcher of Endodontics at the National Research Centre and a visiting Clinical Lecturer at JUF University.
Dr. Islam has been appointed infection control officer at multiple occasions as he teaches sterilization procedures to doctors, nurses and dental students alike. He is currently Responsible for infection control at the National Research Centre Dental Hospital.
With a wealth of clinical, academic and paramedical experience in Egypt and abroad, Dr. Islam established Art Dentistry Maadi to provide high quality dental service to Maadi and Cairo residents.